Daily Bread is a grocery list that gets to know you.
It integrates with the built-in Reminders app, which is pretty awesome:
Add groceries with Siri
Sync with iCloud
Share lists with family, even if they don't use Daily Bread
…and if you're not happy, go back to Reminders at any time
Oh, and it supports the Apple Watch.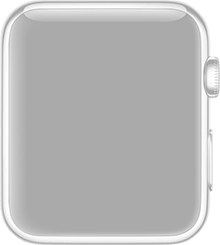 In fact, it's the best grocery list you can buy for your Apple Watch.
Really! The reviews say so:
"Great for Apple Watch grocery shopping" ★★★★★ There is no reminders app for the Apple Watch, so if you want to check off items from my shopping list from your watch, this is the best implementation I have seen. by C00Ki3 (Apr 27, 2015)
Making a grocery list should be quick and easy, and now it is.
Created with love by @jiaaro and @TaraBRobert